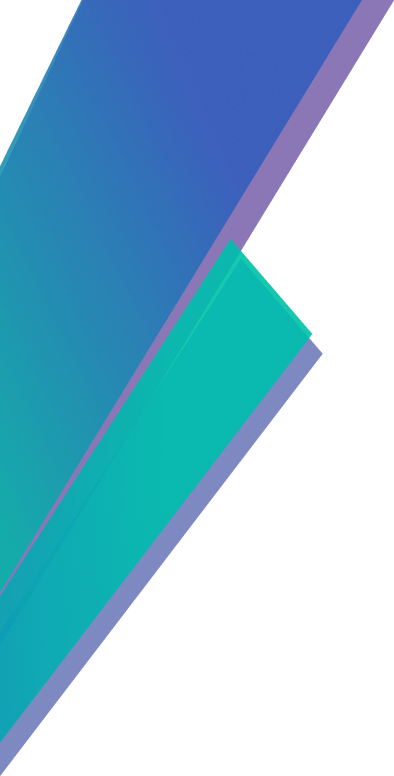 Real Change, At Scale
On a mission to redesign human systems for the
good of people and the planet
Who We Are
Delterra is a 501(c)(3) independent, environmental nonprofit. We are on a mission to solve the world's most complex systemic environmental challenges—on the ground, at scale, and with urgency.
What We Do
We take on challenges with a view to transform entire ecosystems, starting with waste management and recycling in the Global South. We work alongside change agents from public, private, and social sectors to understand the challenges and solve them together.
How We Think
As an independent nonprofit, we combine our purpose-driven mission with the rigorous problem-solving approach of our founding partner McKinsey & Company and the pragmatism of the community organizers with whom we collaborate.

The result: real people working together to create real change across the ecosystem.
Delterra's Rethinking Recycling Program
By the Numbers
At Delterra, we measure our progress and ambition against our core success metric: environmental impact. These numbers highlight our ability and ambition to deliver system-wide change on large-scale environmental problems while improving people's lives.
To date/near term:
10M
People in municipalities connected to improved waste and recycling systems
50%
Average participation of community members in our recycling program, higher than the participation rate of many US cities
450+
Waste workers, many of whom are marginalized women, benefiting from improved livelihoods
Where We Work
From Buenos Aires to Bali we are forging partnerships and working to find what is universally true and culturally unique, so that we can scale what works across Latin America and Southeast Asia, with plans to expand to Africa in the coming years.
Indonesia
Program details
We're working with the local community and partners in Bali to establish and scale integrated waste and recycling systems across Indonesia.

Argentina
Program details
We're inspiring participation in recycling in Buenos Aires and Olavarría as test cases to scale inclusive recycling solutions across the country.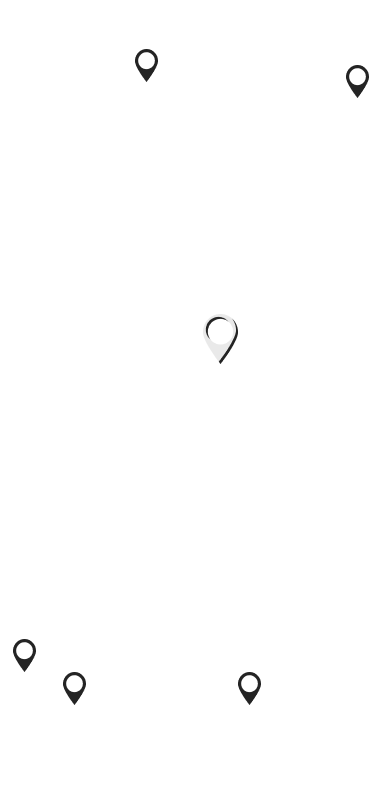 Waste Warriors
Our work has a lasting impact.
Olavarría
Juan and Adrian: "Waste is a Family Business"
Juan (left) and Adrian (right) are relatives from Olavarría and have been working in waste since they were 14 and 12 years old, along with their fathers and brothers. Growing up and into their adulthood, Juan and Adrian would go to the landfill every day unless weather conditions prevented them from working. However, like so many workers all over the world, the COVID-19 pandemic upended their ability to visit the landfill and sort through waste. Due to restrictions at the landfill, fewer people were allowed to work at a time, and Juan and Adrian could no longer perform the work that their families depended on. 
Thankfully, Juan and Adrian were able to find work with Rethinking Recycling's GIRO recycling and composting plants in Olavarría. At the GIRO recycling plant, Juan and Adrian are able to work in a cleaner environment and receive formal, regular payments for their work. 
Now they are in their 30s with young families of their own, Juan and Adrian have a deeper appreciation for the work they have been doing since they were in their early teens. Both men hope that the city will continue to increase its understanding of recycling and how proper recycling practices can improve living conditions for countless Argentinians.
"It is the job that we have been doing all our lives, but in a more orderly way, in a good work environment."
Barrio Mugica
Ximena: "Recycling Starts with the First Conversation"
Ximena has been working with our Buenos Aires "A Todo Reciclaje" (ATR) program for over three years and says her "most beautiful" experience with the program has been talking with her neighbors about recycling. Prior to the ATR program, a lot of Ximena's neighbors did not know how to separate their waste into three categories (organics, recyclables and mixed waste) at home, and how much usable waste they were throwing away.  
Today, Ximena talks about recycling everywhere she goes–whether it is with her children at home or when she is volunteering at youth activities. As the program continues to grow, Ximena hopes the Barrio will continue to see improvements from recycling and more interest in waste work. 
"There were a lot of people that wanted to work in [waste] and now they have the right platform to do it."
Barrio Mugica
Lucia: "Rotation Makes the Job Fun"
Lucia is a devoted grandmother who has been working in waste for over nine years, three with our Buenos Aires  "A Todo Reciclaje" (ATR) program. Prior to the ATR program, Lucia only had one task: sweeping up the streets. Once the ATR program was implemented, Lucia was able to have more interaction with her neighbors about recycling and each team member rotated tasks every week-providing Lucia with more hands-on opportunities to get involved and learn more about recycling. 
Lucia now earns extra income from her waste work, which is especially helpful given the financial challenges many families have experienced during the COVID-19 pandemic. "Any extra income is a help," Lucia shares. 
"We did not have direct interaction with neighbors so they did not know the way we worked and, as a result, waste collection and sweeping was total chaos."
Barrio Mugica
Yrma: "When Recycling Becomes a Passion"
A three-year veteran of our Buenos Aires "A Todo Reciclaje" (ATR) program, Yrma admits she's become a bit obsessed about recycling. Working in waste since 2015, Yrma has seen first-hand how the ATR program made the neighborhood much cleaner and streamlined the work for her and her colleagues.
Outside of recycling and her work with the ATR program, Yrma operates her own laundry and plans for the future of her small business.
"Every recyclable material that I see lying on the street I want to collect and recycle!"
Bali
Pak Siswoyo and Bu Siti: "A Husband and Wife Recycling Team"
Pak Siswoyo started out as a farmer in the small village of Desa Kenkong, but later moved to Bali with the hope he would find a different future for himself. However, when a career in tourism did not materialize, Pak Siswoyo found work as a waste picker – an informal position where he would sort through discarded plastic for an income. 
Through the Desa Kedas program, started by the Rethinking Recycling initiative, Pak Siswoyo was able to transition from an informal position to a formal position with better pay. 
Pak Siswoyo's wife, Bu Siti, was working as a domestic helper when she decided to join her husband at TPS3R Sekar Tanjung recycling center. Today, the couple works side-by-side and are both considered 'irreplaceable' by their team members.
"Now, we are proud garbage men."
Bali
Pak Siswoyo and Bu Siti: "A Husband and Wife Recycling Team"
Pak Siswoyo's wife, Bu Siti, was working as a domestic helper when she decided to join her husband at TPS3R Sekar Tanjung recycling center. Today, the couple works side-by-side and are both considered 'irreplaceable' by their team members. 
Through the Rethinking Recycling initiative, the entire village has united to champion the recycling program, with Pak Sis and his waste worker colleagues encouraging a new era of families to separate waste at source and divert it from landfill.
When they are not working together at the recycling center, Pak Siswoyo and Bu Siti enjoy farming and have planted different herbs at TPS3R Sekar Tanjung.
"No matter what problems we face, Rethinking Recycling works with us to find a solution."
Bali
Pak Kolok: "Driving Recycling Forward Without Limits"
Pak Kolok was born and raised in the Kesiman Kertalangu village where the Rethinking Recycling program currently operates. He found work in waste as a sweeper in 2005 and became a waste collector/driver in 2010. 
Pak Kolok is passionate about his work and will often physically demonstrate how to properly sort through waste for households, given his speech and communication disability. His belief and his persistence in recycling education makes him a highly-valued member of his team. 
"We all live on the same Earth. Our waste can destroy the ecosystem and, therefore, we should be responsible for it. Let's have a more beautiful and comfortable world to live in together.
Partners
Our partner-first philosophy is built on the belief that we can only realize our ambitions together. The support of our partners and sponsors makes the impact we're driving possible.
Rethinking Recycling Academy's (organization's) work on the ground has really inspired us to look at an integrated recycling solution for Bali that empowers the community to solve their waste management challenges. Not only does it impact the environment, the work also enables change for the waste workers and the ecosystem. We look forward to continue learning and working with you.
Rethinking Recycling and The Circulate Capital have been Knowledge Partners since 2018. What is unique about the Rethinking Recycling program is the full system approach coupled with on-the-ground impact and learning. I haven't seen many organizations willing and able to deliver on both the 'big picture thinking' and the 'roll up your sleeves and make it happen' capabilities.
Delterra brings a unique and structured approach to addressing a critical problem in many parts of the world. By working together with communities, they are developing and testing solutions to scale up recycling, prevent waste, and protect our environment. Their work is creating new opportunities for workers and communities, and helping companies like Amcor understand the opportunities for packaging in the recycling marketplace.
Five years ago we embarked, as part of the City of Buenos Aires Government, on the Barrio Mugica integration project, an historic transformation of one the City's most emblematic informal settlements. Although hard infrastructure issues were the most pressing ones, we strongly believed that inclusive, collaborative projects focused on sustainability also had their place.

Rethinking Recycling's Barrio Mugica project is one of these highly successful initiatives. It partnered with City staff and 13 local labor cooperatives to provide the residents with door-to-door waste collection and recycling services: a win-win for everyone. Cooperatives now benefit from the income generated by the sale of recyclables and local residents are increasingly proud of their improved surroundings.
Latest News
Stay informed and inspired with environmental reports, project updates, and stories about systems change from the people making it happen.